Welcome to our blog page. Here you will find stories of patients and other fun and exciting things that are happening at Animal Outpatient Surgery of San Diego.
Today we will look at one of many star patients. Coco is a 7 year old female boxer that presented to AOSSD with a torn cruciate ligament in her right knee.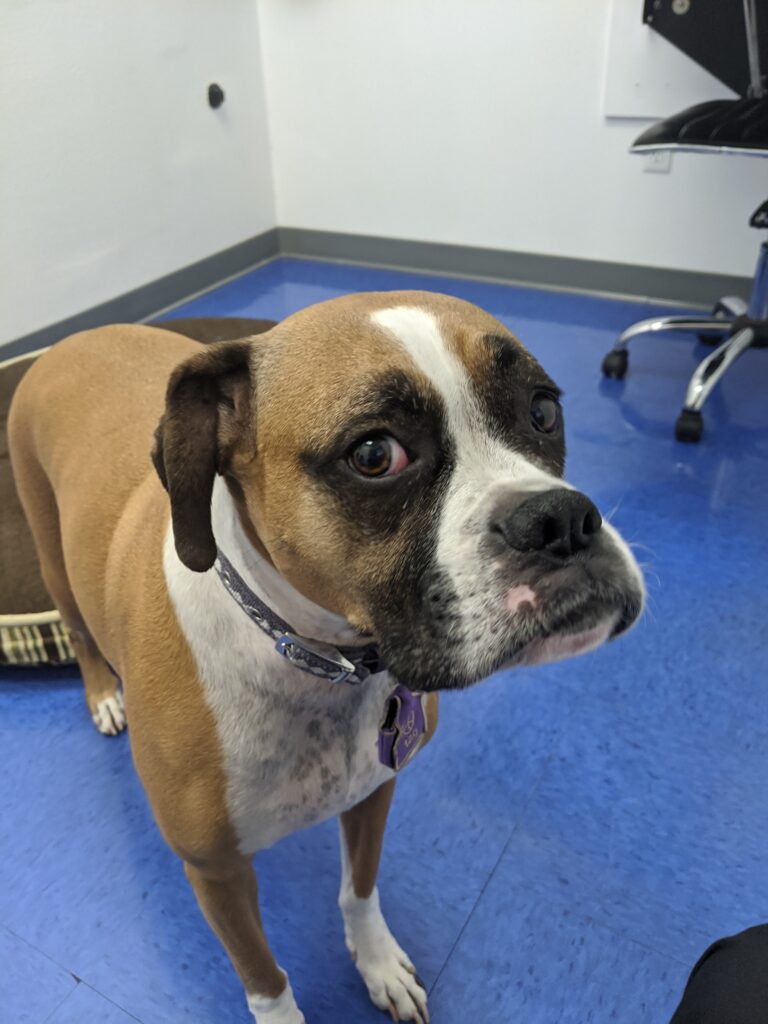 Coco had a TPLO (Tibial Plateau Leveling Osteotomy) performed. For this surgery we cut the top of the tibia, with a crescent moon shaped saw blade, and then using a bone plate and screws we position the bone in a way that provides a more stable surface for the femur.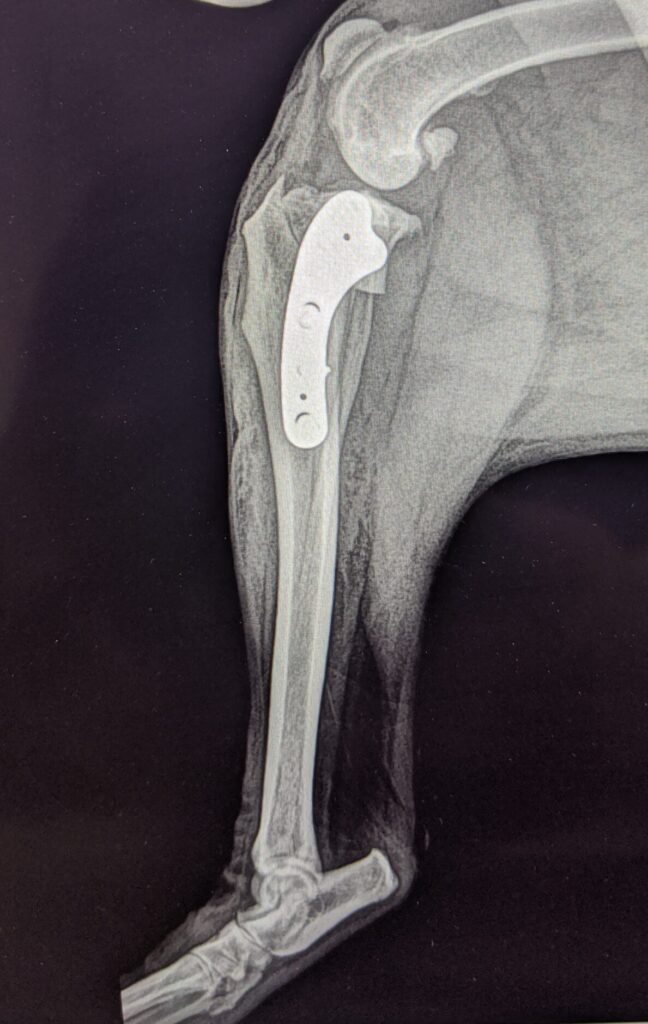 At Coco's 2 week recheck we could already see great improvement and use of her right knee. Just look at that smiling face!