Meet the Staff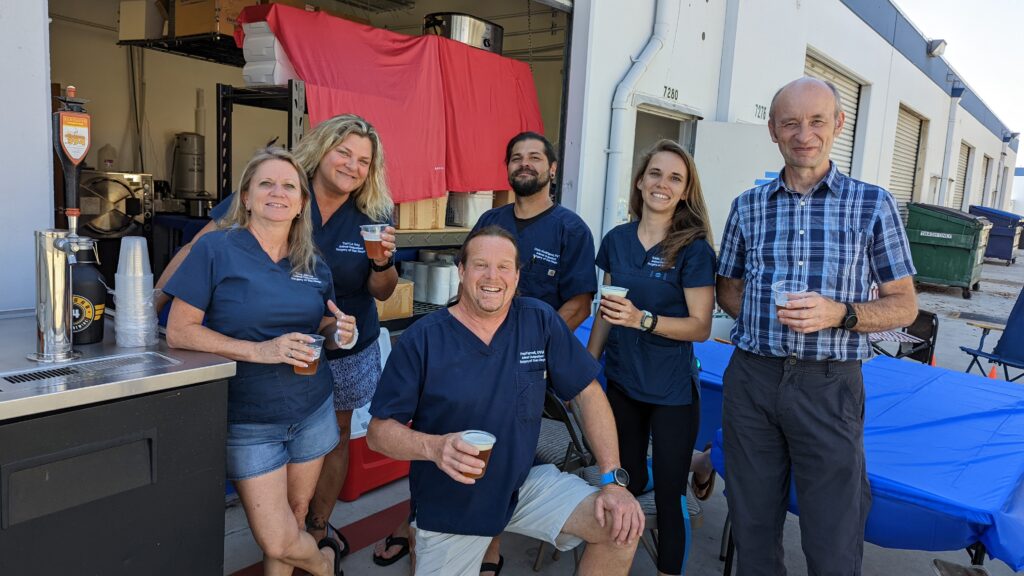 Paul Farrell DVM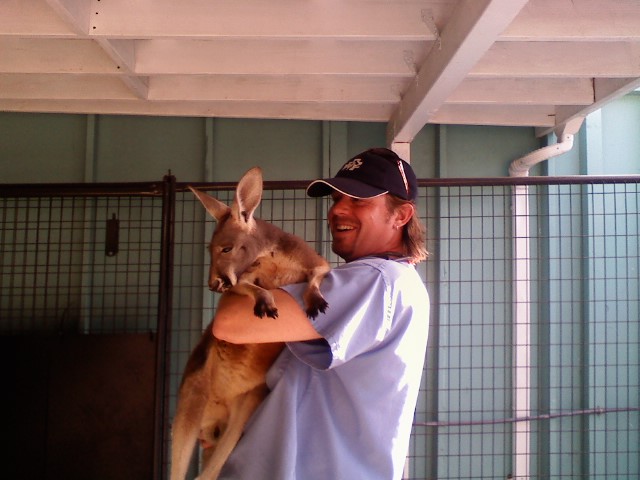 Dr. Farrell has been serving the greater San Diego area with his mobile surgery service Blue Sky Veterinary services for over 20 years. A native of Buffalo New York, he spent 6 years doing large animal research at Cornell university before completing his veterinary degree at Wisconsin Veterinary School. With a passion for small animal surgery he opened Animal Outpatient Surgery of San Diego in 2016 with the goal of providing high quality and affordable surgical options for San Diego and surrounding communities. When he's not running around in scrubs, you might find him racing across San Diego Bay at the helm of his racing sail boat! Or hanging out with his rescue Greyhound Fred and his cat Sam.
Jaroslaw Wypart DVM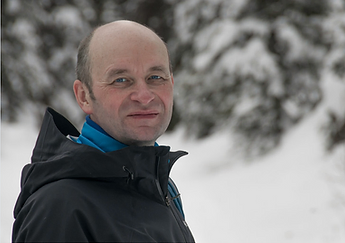 Dr Wypart has twenty years of experience with various soft tissue and orthopedic surgeries. After graduating from the veterinary school he completed specialty training in veterinary surgery. Since then he has been performing surgeries in numerous areas, including the UK, Dubai, Poland, the Philadelphia metro area, the San Francisco Bay area, and San Diego.
When not in a surgery suite, he likes to tend to his veggie garden, cook various soups, and hike Potato Chip mountain.
Seth Mathus Ganz DVM, DACVS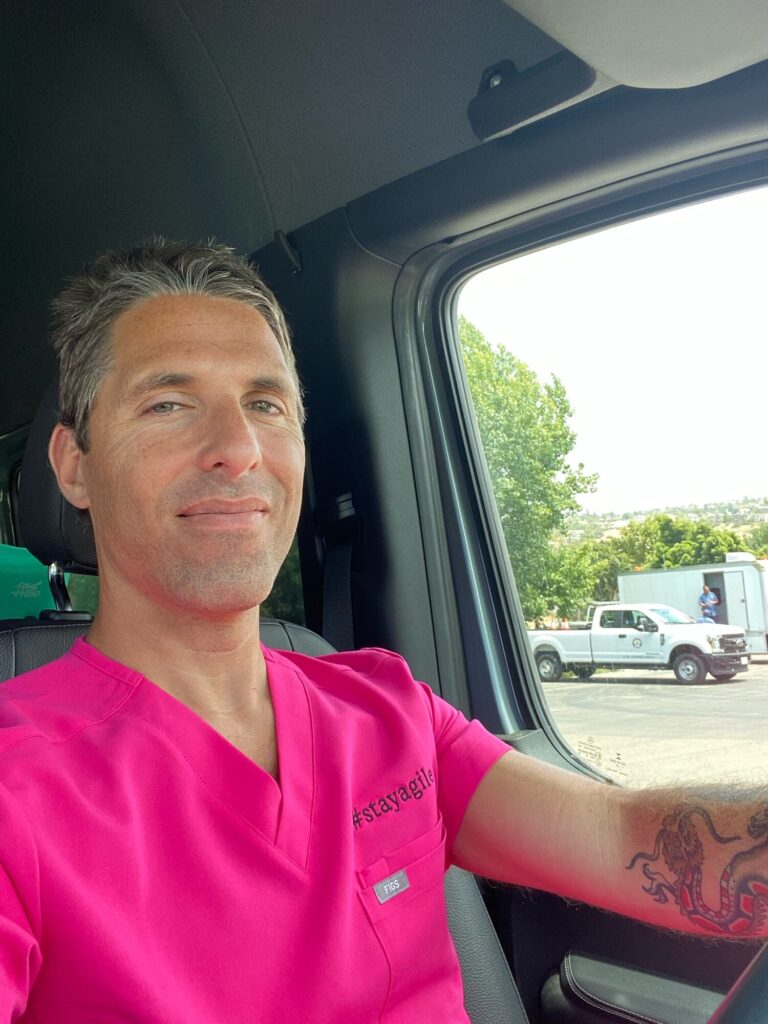 Dr. Ganz, who spent many years running the surgery service at Veterinary Specialty Hospital, is now a traveling board-certified surgeon in the greater San Diego area. He and his team at Agile Veterinary Surgery are now offering their specialty surgical services at AOSSD. We are excited about this new relationship and our shared commitment to serve the San Diego community. If you would like more information about Agile Veterinary Surgery, please visit their website at https://www.agileveterinarysurgery.com/
Tina James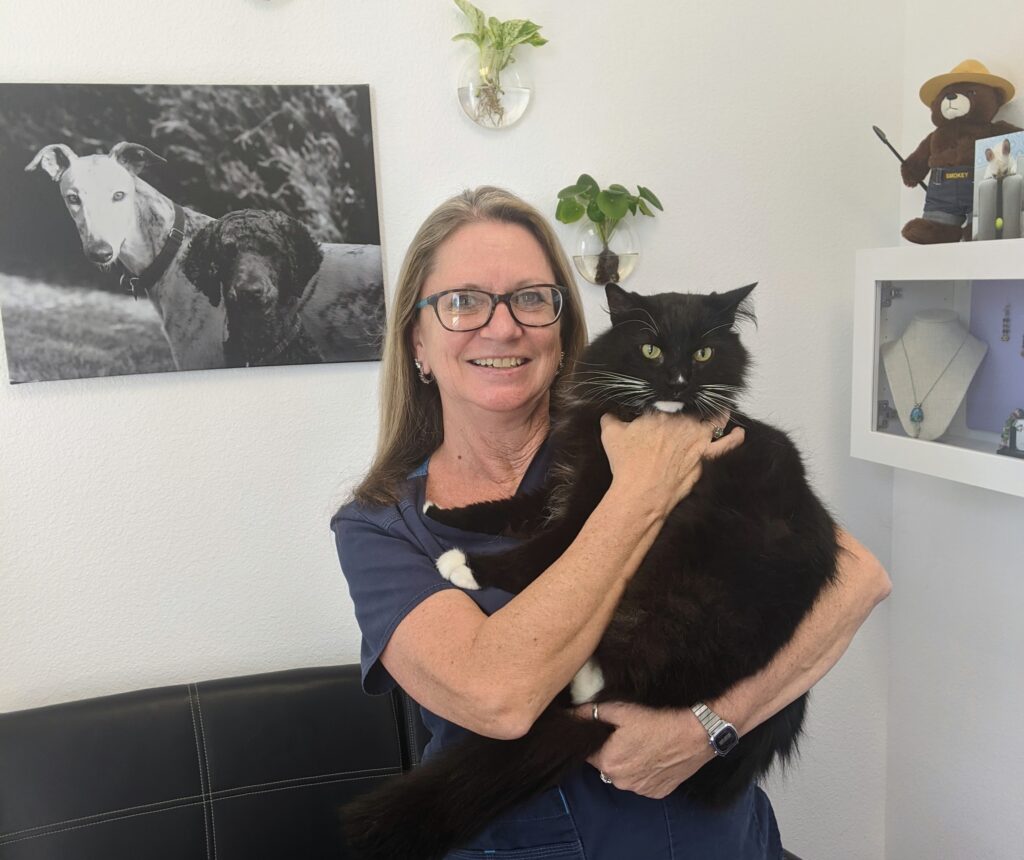 Tina has been a part of AOSSD since the start. With a background in small business administration she always knew she wanted to work with animals. In 1997 she made the jump and started her veterinary career. In only a few short years she became the lead technician with an emphasis on surgery and anesthesia. In 2012 she began helping Dr. Farrell on her days off and knew she found her calling. Since then she has been an integral part of AOSSD providing unmatched patient care and customer service. A grandmother of two amazing grandsons and servant to her kitties, Ziggy and Elliot.
Christopher Rodriguez RVT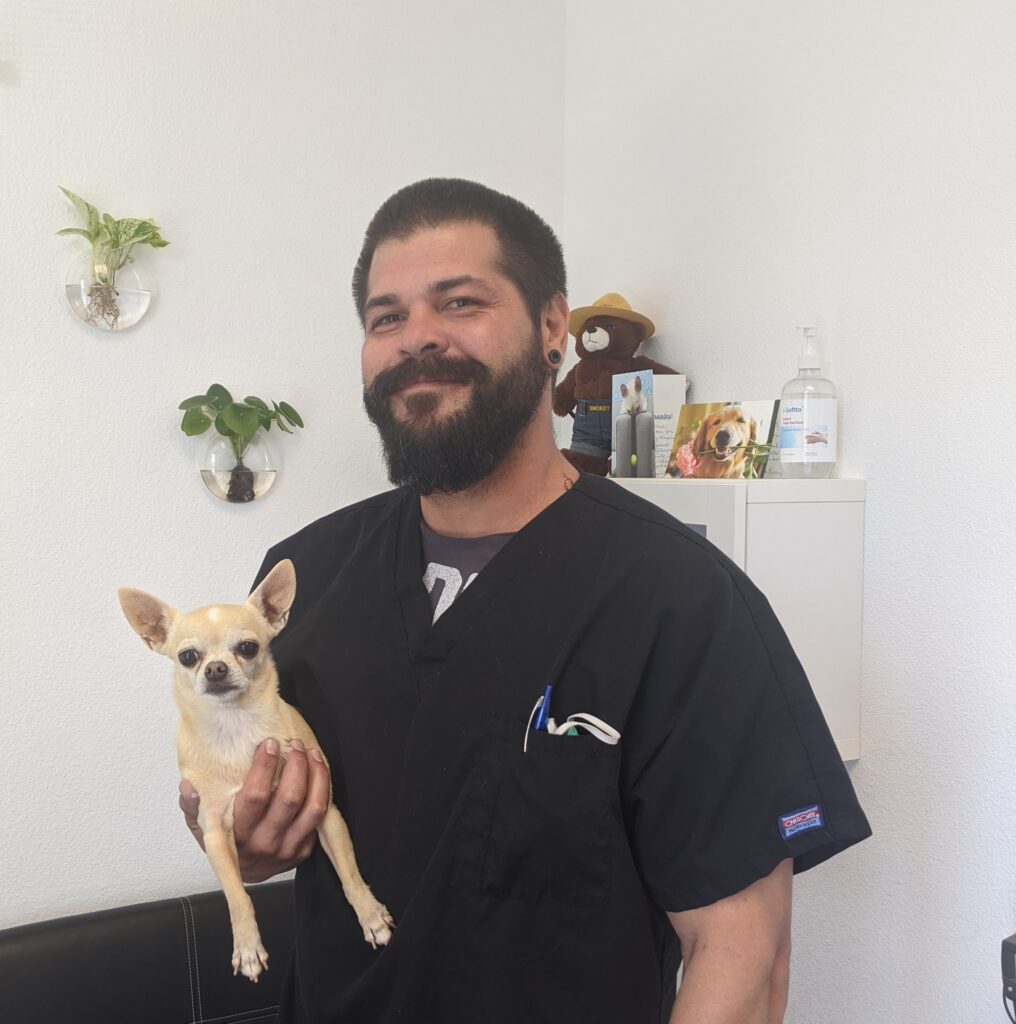 Christopher has been working in veterinary medicine since 2003. Since he was a young child he always knew he wanted to work with animals. After spending years in software development he decided to do what he truly loved. Like Tina he worked with Dr. Farrell on his days off. And in late 2020 decided it was time make AOSSD his new home. Christopher has spent years working in Operating rooms and has been a welcomed asset to AOSSD. He has lived in San Diego his whole life and has two children Luke and Rayna, a very cute chihuahua named Triscuit and a chameleon named Mr.T
Tori Le Vey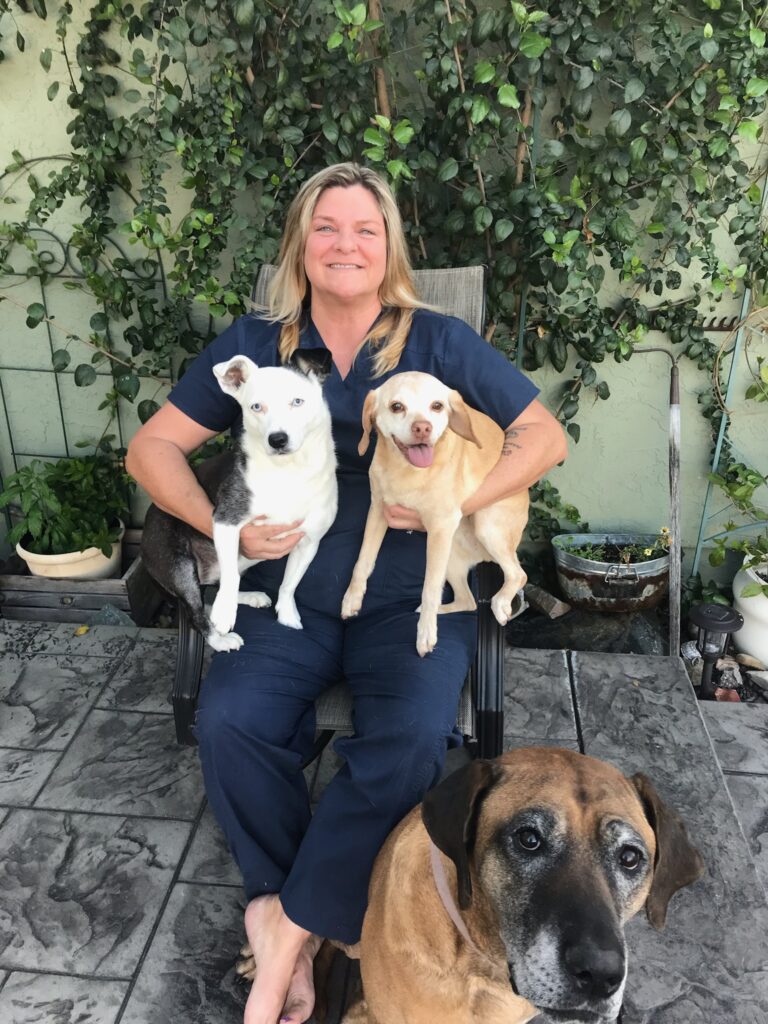 Tori has been in the Veterinary field since 2008 and, just like Tina and Chris, she has worked on and off with Dr. Farrell for most of that time. She became part of the team in early 2021 as Tina's "Right Hand", assisting in all aspects of the business. She truly wears the most "hats" out of all of us.
She is the Mother of 4 and a Grammy to 9 amazing Grandkids. In her time off she enjoys
camping, fishing, and gardening with her husband John. They have 3 rescue dogs Willow, Orca, and Boonie.

Katie Antis RVT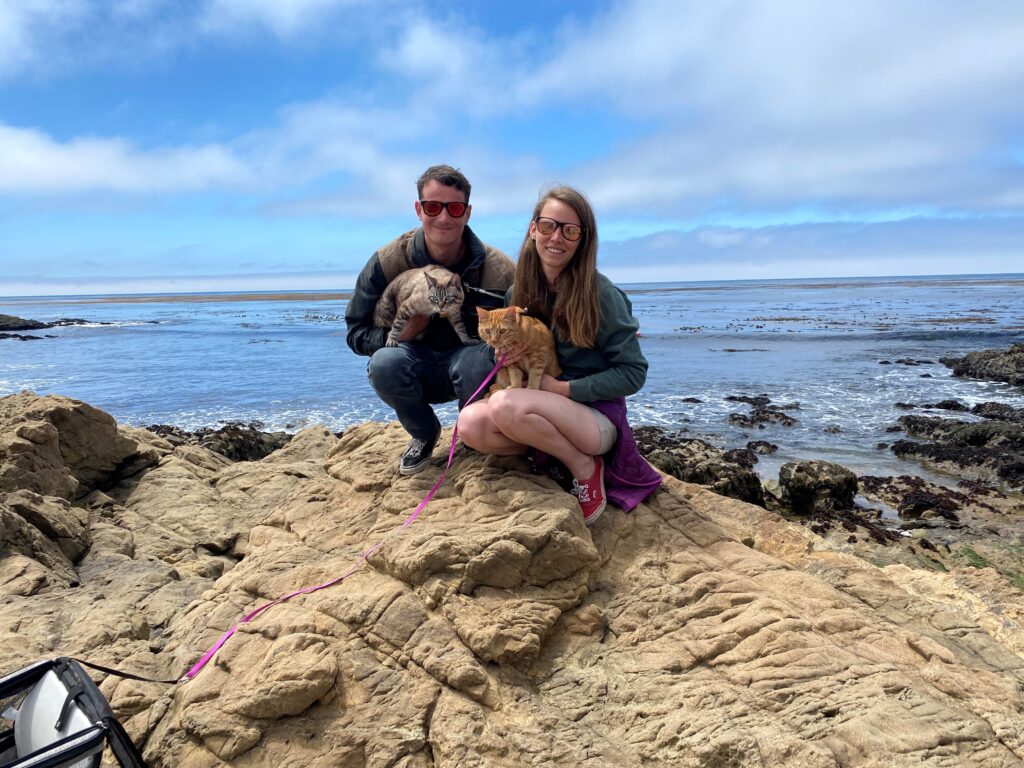 In 2016 Katie followed her best career path when she joined the veterinary field in hopes to become an RVT. Since then she has been able to fulfill her goals and grow as a veterinary technician. After working as a surgery tech at a general practice she was ready to broaden her horizons to absorb more knowledge on all things surgery and outpatient.
Katie is a San Diego native and when she isn't working in an animal surgery room she greatly enjoys Disneyland day trips, Girl Scouts (she has been a girl scout since 2003 and a co-leader since 2014), hiking, camping and skateboarding on the bay. Katie is happily married to her husband Eric and together they are pet parents to two adventures cats, Maui and Tangie, as well as a herd of Guinea pigs.